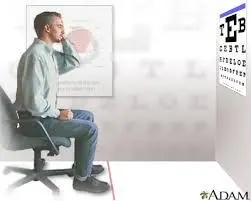 The vision standard for the DOT Exam is at least 20/40 vision in each eye with or without corrective lenses.
If you wear lenses or contacts for distant/far vision, please be sure to bring them to the exam.
Your horizontal field of vision, and your ability to distinguish between the traffic control signal colors (red, green, yellow) will also be evaluated.
DOT CDL Exam Atlanta, DOT CDL Physical Near me, Atlanta DOT Physical